News
Summer, 2018: AJ lands job as a biologist with an enginnering firm in IL. Cliff, Heather and Dave have a new paper appearing in Ecology and Evolution that examines how the co-occurence of multiple prey species alters the strength of the consumptive and non-consumptive effects of predators on their prey. Suelen, Ronilson Barbosa and Dave have a new paper appearing in Environmental Toxicology and Chemistry that compares the properties of manufactured and natural nanoclays and evaluates their effects on algal population growth.
April, 2018: AJ successfully defends his thesis!
July, 2017: Congratulations to Suelen Tullio for defending her dissertation evaluating the effects of nanoclays on aquatic organisms. AJ Kitchen also had his first publication appear this month in Nature Ecology & Evolution.
March, 2017: Congratulations to Casey Nolan. He is still working on writing up his dissertation but he has accepted a permanent position with the National Park Service. His dissertation will provide information to the National Park Service about the impacts of filling in drainage ditches that were placed into salt marshes during the 1930's for mosquito control.
June , 2016: Lots of congratulations. Scott defended his dissertation and has accepted a position in the Honors college at the University of Alabama. Lauren McCarthy has accepted a position in the Department of Biology at Radford University.
April, 2016: Casey, Dave and Dan Tufford published a new paper in the Journal of Coastal Research on the need for the development of an ecological drought indicator to better manage coastal ecosystems.
November, 2015: Congratulations to Rick Trone and Lauren McCarthy! Lauren successfully defended her disseration this month and Rick accepted a position with the NC Departmental of Environmental Quality as a Senior Environmental Technician.
October, 2015: Natalie Amoroso and Dave have a new paper in Oikos which demonstrates how variation in the timing in which predators arrive to a habitat patch affects biodiversity within the patch.
August, 2015: Heather Vance-Chalcraft, Carol Goodwillie and Dave receive support from the Dominion Foundation to provide service learning opportunities for students in the area of environmental biology.

July, 2015: Rick Trone successfully defends his MS thesis. Congratulations Rick!
August, 2014: Lauren McCarthy was selected as this year's winner of the Ecological Society of America's Best Student Talk Award in Aquatic Ecology. Congratulations Lauren!
April, 2014: Two great pieces of news for the lab. Jon Davenport, Dave's first doctoral student, has accepted a position as an Assistant Professor at Southeast Missouri State University. Lauen McCarthy was awarded the E. P. Odum award from the Southeast Section of the Ecological Society of America for a paper that she presented at the Association of Southeastern Biologists annual meeting. Congrats to both!

Janurary, 2014: Jon and Dave have a new paper in Freshwater Biology which demonstrates how increasing intraspecific competition can limit the ability of larval salamanders to alter their morphology in a way that would otherwise reduce their vulnerability to predators.
October, 2013: Heard some exciting news that one of our papers was listed as one of the 100 most influential papers ever published in any of the British Ecological Society journals

September, 2013: Rick Trone joins the lab.
August, 2013: Jon and Dave have a new paper in Ecology and Evolution that explains how we can better predict the effect of multiple predator species on prey survival by accounting for the influence of the non-consumptive effects of predators.

May, 2013: Tyler Gelles graduates and has a job in hand!
February, 2013: Our work involving a collaboration with Weyerhauser on how different forest management practices influences reptile and amphibian diversity is now out in the Wildlife Society Bulletin.
January, 2013: Dave has a new paper in Global Ecology and Biogeography on how ecological stability varies with realsitic patterns of biodiversity loss at multiple spatial scales.
August, 2012: Robby Deans moves to UT-Austin to begin his doctoral work. Lauren McCarthy, Zac Aadrdweg and Dave give presentations to the Ecological Society of America. Suelen Calado-Tullio joins the lab as a doctoral student.
April, 2012: Lauren McCarthy and Scott Jones receive support from Sigma Xi.
March, 2012: Robby Deans accepts an offer to join Dr. Matthew Leibold's lab as a doctoral student at the University of Texas. Jon Davenport's dissertation was honored as the most outstanding research and scholarship produced at the graduate level at East Carolina University last year.
February, 2012: Jason Hernandez's and Dave's paper on mechanisms behind the production of priority effects appears in Oikos.
Janurary, 2012 : Jon Davenport's and Dave's paper on the influence of trophic complexity on intraguild interactions appears in Journal of Animal Ecology.
September, 2011 : We welcome our new lab members, Casey Nolan and Tyler Gelles. Dave has been appointed Director of the North Carolina Center for Biodiversity. All experiments survived the hurricane and members of the Chalcraft and Vance-Chalcraft labs chipped in to help clear trails at A Time for Science. John and Nancy Bray at A Time for Science have been very supportive of our labs and allow us to conduct research on their property.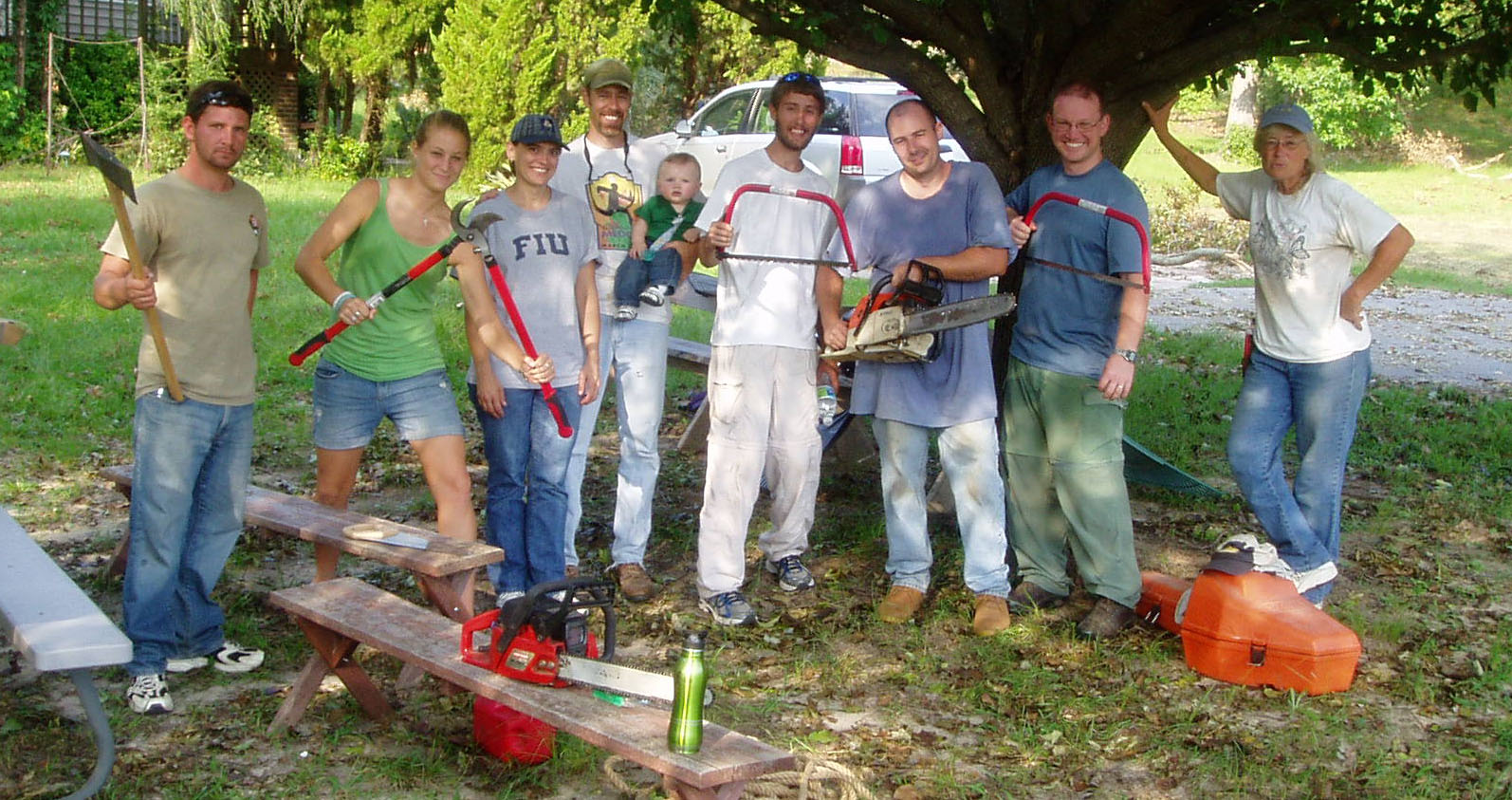 Summer, 2011: Dave and Robby attend the ESA conference in Austin. Robby did a great job with his presentation.

Spring, 2011:Jon Davenport and Chuck Williams graduate. Jon, Dave's first doctoral student, has accepted a post-doctoral appointment in Winsor Lowe's lab in Montana. Chuck landed a job a Metrix.